Work-Life
Love your job
Working at Cook Brothers Hospitality Group is more than just working in hospitality - it's about learning and developing and ultimately creating elevated experiences for our team members and guests. We provide you with the skills and ongoing learning to build a rewarding career at one of New Zealand's most established hospitality brands. We are on an endless pursuit to ensure every team member at Cook Brothers Hospitality is empowered to make an impact in both our restaurants and the communities we call home.
Each CBHG business offers a different path to challenge our team's abilities, expand their skills, and reward their contributions, all in a fun atmosphere that celebrates excellence and growth. We invest in our employees through robust training, mentoring, leadership development programs, and an educational curriculum that touches on every aspect of the hospitality industry, including culinary, service, beverage, and finance courses.
We put our team members first because we believe that attracting, hiring, and nurturing the right people is what sets our businesses apart. We challenge ourselves, hold each other accountable and take care of one another This unique approach creates an engaging and fun work environment that makes our team feel empowered and stoked to come to work everyday.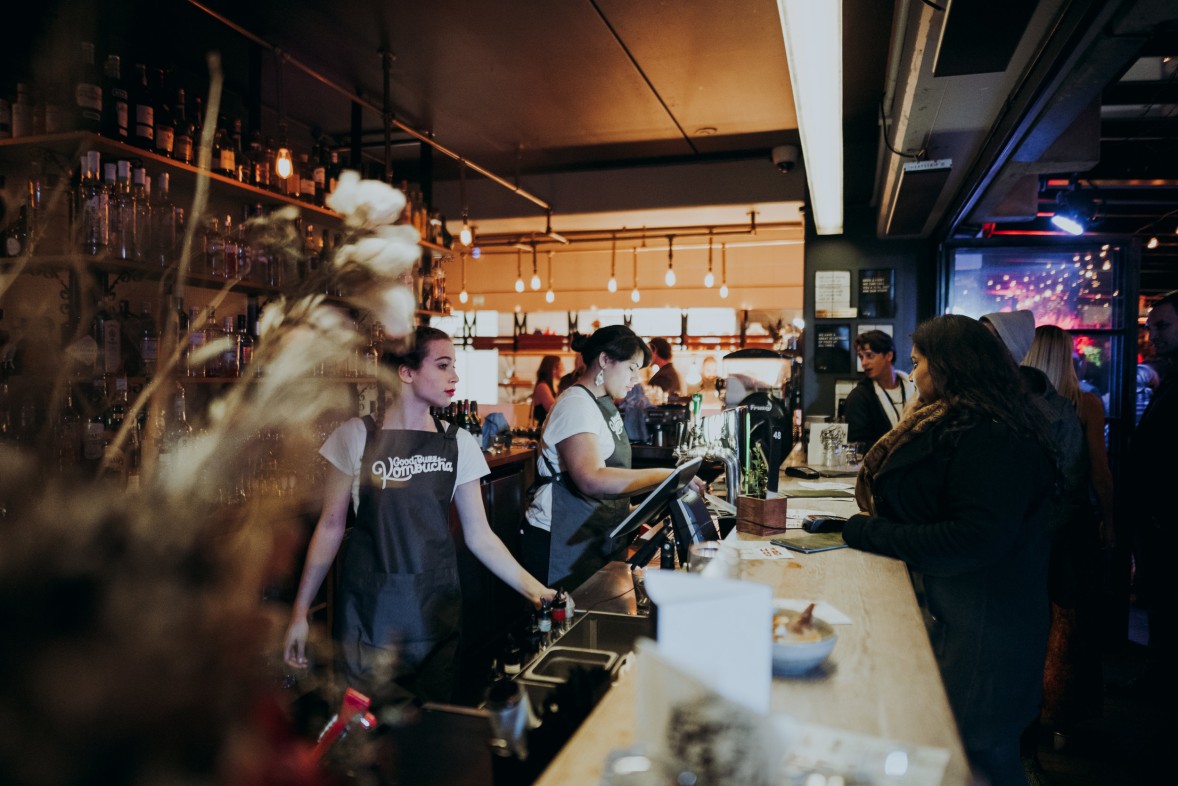 Where A Career At CBHG Can Take You
A career in CBHG is unique and guaranteed to be more fun than your typical 9 - 5 office job. You'll meet more people than can imagine and develop exceptional relationship skills that you will use at work and in your personal life. When people come into our venues it's usually to have a good time and you get to help make it special for them. This is your chance to make someone's day everyday.
But it's not just about customers. Each of our venues are run as small businesses and we are completely transparent about how things operate meaning you have access to knowledge and information that you won't see in most businesses. This is a great way to understand how business works and learn more about any area that interests you.

More career choices
While we operate a group of small businesses we also have a support office that overlooks all of our operations. This means we have specialised roles in more traditional roles such as finance, hr, marketing, interior design and operations. These roles are still based around our core hospitality culture which means they are fun and people-focused.

A team of mates
Being part of CBHG comes with an important sense of belonging. You'll make lasting friendships with people who believe in the same qualities as you do. You can count on them for support, encouragement, and to have your back.

Balancing your life
A career at CBHG has flexible working hours and days meaning you'll be able to work and play because we work as a team you can usually get cover if you need a night or weekend off. You can also travel and work at one of our other venues throughout the country.
Our Front Line Team are the face of our company, ensuring our guest have an unforgettable experience every time they visit. They are backed up by our Sales Managers and Venue Managers, who use their extensive experience and training to create an exceptional environment and make sure all the parts keep moving. Overseeing our venues are our Operations Managers who support each Venue to strive for an better customer experience.
Your growth and development is our priority. From kitchen hand to floor manager to marketing specialist, we're committed to helping everyone live into their full potential. At Cook Brothers Hospitality Group, we live by the mandate that 'People Grow Here'. When you work with us, we invest in you.
Our business operates with an 'Open Book Management' approach meaning all team members have full access to all information about how the business runs and financial performance. We use industry leading systems and process often creating new industry norms meaning you will have access to learn best practice hospitality solutions.
Here's a taste of some of the key things systems you will have access to:
Finance - Loaded, Xero
Operations - Jolt, Weekly huddles
HR - Northpass, Bamboo